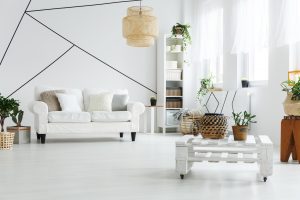 Are you thinking of replacing your windows and doors? Have you chosen your preferred replacement windows to purchase to replace worn-out windows or give your home a new look? Do you desire to know what factors affect the installation of replacement windows and doors? Do not worry; read this write-up to the end to be fully informed and know how to get the best results for your replacement project.
It is essential to know certain factors that can affect your window and door replacement. Regardless of the quality of the replacement windows and doors, the windows and doors may not be installed properly. Therefore, here are the factors that affect window and door replacement.
1. Measurement
The window and door space must be measured correctly, as this will affect the fabrication of the replacement windows and doors. An incorrect measurement will undoubtedly cause a lot of hassles during installation. If the situation is well-managed, anyone with prying eyes will notice the imperfection, even though it may be perfect. As a result, you should ensure that all the parts of the windows and doors are correctly measured to have the ideal replacement windows and doors for the success of the project.
2. The positioning of the Window
The main issue here is the placement of the window about the size of the wall. The installer has to be experienced in installing replacement windows correctly. The size of the wall is an excellent determinant in positioning the window during installation. How accurately the windows are installed will impact their durability, rate of window condensation, rate of damage to the window's mechanism. As a result, you should hire an experienced installer for the installation of replacement windows and doors.
3. Installation Process
Each step during the installation of replacement windows and doors contributes to their functionality, efficiency, and durability. The correct use of shims will ensure the proper performance of the installed windows. Also, the windows must be set correctly to ensure that they are installed plumb, square, and level.
4. Insulation Foam
Another factor that affects the installation of replacement windows and doors is the proper use and placement of insulation foam. Meanwhile, the gap between the window frame and the framing is a significant determinant here. And an experienced installer will ensure the appropriate use of foam gun and caulking where necessary.
Having known the factors that affect the installation of replacement windows, the onus is on the homeowner and the contractor to ensure the correct measurement of the window space and installation process.
---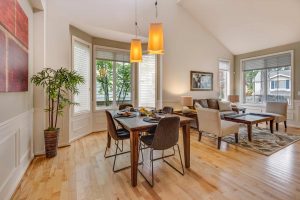 If you are looking to do window replacement for your home, you might get confused when it comes to choosing between bay and bow windows. Meanwhile, bay windows and bow windows will unarguably become the focal points in your home if selected as your preferred replacement windows. These two styles of the window provide a bigger opening than the regular windows.
Meanwhile, this article aims to inform you and clarify any misunderstanding you may have regarding bay windows and bow windows. Therefore, before you go to the market and start searching for the replacement windows to purchase, read the differences between a bay and a bow window below to make an informed decision about your purchase.
Bay Windows
Bay windows are a collection of windows with the centre extending outward from the room at a predetermined angle. Usually, bay windows have a fixed centre or middle window. They provide the room with ample natural light and an unobstructed view of the outdoors from multiple directions. If you desire maximum scenic view from inside, bay windows are the perfect replacement windows you should consider. Besides, bay windows also provide an aesthetic focal point to a building.
Bow Windows
Bow windows are a collection of windows connected as a single unit to create a gentle curvature outward. They usually comprise four to five windows. Like bay windows, bow windows are also best suited for replacement windows when upgrading your home. Bow windows provide the house with more natural light and enable improved visual appeal from inside the house.
Differences Between a Bay Window and a Bow Window
Although bay and bow windows look a lot similar, they have structural differences. Below are some of the differences between these two amazing styles of the window that add glamor to any home:
A bay window usually comes with two openings projected in premade angle while a bow window can have four or more openings, depending on the numbers of windows contained in a set.
A bay window has a larger picture window flanked on both sides by smaller windows. A bow window has a curved structure, creating a rounded look.
Many people consider the structure of a bay window (flat planes and angular lines) to be suitable for modern homes while the bow window is best suited for households with a touch of the Victorian or any home.
A bay window usually protrudes farther from the wall outward to create more space on the interior.
Bow windows are usually larger than bay windows because bay windows only have three panels.

Bay and bow windows are great windows styles that are perfect for any home if you are planning to purchase replacement windows. However, you need to consider the space for installation in addition to their differences, as explained above.
---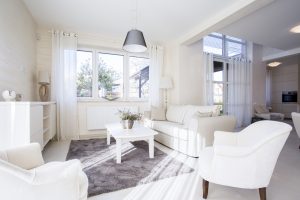 The living room is the centre of attraction and activities in the home. It is also the room that hosts guests, friends, families, and loved ones. As a result, the structure and design of the room should reflect functionality and aesthetics. Meanwhile, several elements contribute to the aesthetics of the living room. And the most significant element that is capable of transforming a dull living room into a classy and functional one is the replacement windows.
Meanwhile, if you want to upgrade your living room, there are windows styles that you can take advantage of to make your living room more aesthetics, functional, and appealing. Below are window styles you should consider for the replacement windows for the upgrade.
1. Casement Windows
The first window style to transform your living is the casement window. These are top-quality replacement windows that offer both functionality, aesthetics, and ease of use. Casement windows provide an unobstructed view of the outdoors. They also provide the living room with fresh air. As a result, if you want to transform your living room, consider casement windows as the perfect replacement windows to invest in.
2. Double Hung Windows
These are classic windows style that has a versatile theme that matches any home design or decor. When used as replacement windows, double-hung windows will provide your living room with improved ventilation, and enhance the comfort felt within the home. You are assured of enhanced air quality when used as replacement windows.
3. Picture Windows
These are static windows – they are inoperable replacement windows. They are large functional windows that are primarily intended to provide the most natural light into the living room. If you want to illuminate your home with natural light and have the best view of the outdoors, picture windows are your best replacement windows.
4. Bay Windows
Another window style you can consider for replacement windows is the bay windows. The structure of this style of window bulges out of the property's wall to create an appealing add-on in the building. With their projection from home, bay windows enhance the aesthetics of the outdoor wall area.
5. Slider Windows
You can transform your living room by installing replacement windows in the form of slider windows. These windows open sideways and provide excellent ventilation and unobstructed visibility. They are durable and have no mechanical parts. The amount of natural light you would have in your living room is great. Installing slider windows is a plus to your living room.
---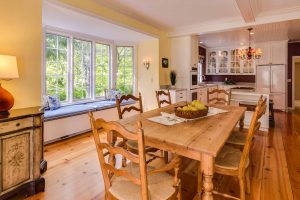 Did you know that people are willing to pay more for a property if it has new windows? Well, it is a fact backed up by several studies. Replacement windows can add a lot of value to any home, as it comes with several adjustments and improvements to the overall appearance of the interior. Thus, let's discover up next why new windows can increase your property's value.
1. New Windows can Modify the Image of Your Home With a Lot of Brightness
Old windows tend to fade away, which changes how light enters your home. As such, if you have old windows, the light inside will lack brightness and can even cast odd shadows around.
Installing new windows lets natural light to enter, which makes the interior more pleasant. Natural light is a deciding factor in the customer decision journey and makes potential buyers remember your home faster.
2. New Windows Make Your Home Energy-Efficient
Nowadays, buyers look for home improvements that boost the energy efficiency of the property. This is why installing new windows can add value to your home. Possible customers will consider it a big plus, as it can save a lot in terms of energy loss and bill costs.
3. New Windows Make Your Home Feel Cozy
A significant factor that influences the decision of a potential buyer is how appealing a house is. New windows can offer that feeling of coziness, which makes the buyer imagine a lot easier how it will feel like to make this his home.
4. New Windows Add an Extra Touch of Style
First impressions are what matter the most to a buyer. So, installing new windows can boost your interior design. Our recommendation is to opt for something modern that complements nicely any interior finishes. Stylish and contemporary windows are a sign of excellent home security, which is another aspect quite crucial for a potential buyer.
5. How to Choose New Windows that Will Add Value to Your Home
Of course, if you are wondering how to select energy-efficient windows, we have the best recommendations for you. You need to opt for high-quality frames, multi-paned glass, and warm edge spacers. Also, low-E glass is sought nowadays due to its special coating able to reflect infrared lights.
Besides, style is an essential factor, as it has to fit both the interior and the exterior of your home. And the materials used need to resemble your entire property's approach in terms of appearance. In this way, you will definitely boost your property's market value.
Our advice is to opt for double-pane or triple-pane windows, as those provide the most in terms of home coziness and energy efficiency. Your property's value will most certainly differ after new window installation, as the curb appeal of your home will seem to be entirely different. Anyhow, in the end, having new windows is all about how the potential buyers perceive your approach. When preparing for a sale, make sure curtains do not obstruct your windows. Always show how nice it is to have natural light inside!
---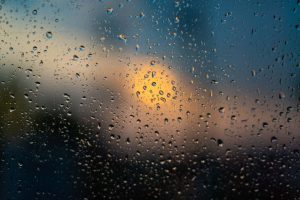 One of the most prevalent problems faced during the winter season is window condensation. It can occur due to a multitude of factors, and it can be a significant sign that is time to opt for window replacement. Let's see what window condensation is, and how can you prevent it with the aid of energy-efficient replacement windows.
What Are The Causes of Window Condensation?
First of all, you should know that condensation is caused by excessive humidity in your home. When the outside temperature gets low, the temperature of your window glass does the same. As a consequence, when the warmer air from your home comes in contact with the cold glass, it produces condensation. The tight seal of windows can lead to higher humidity inside, as the air isn't allowed to circulate freely.
What To Do When Window Condensation Happens?
Several approaches can help you diminish the amount of window condensation you experience. The goal is to lower the moisture in the air present in your house and prevent it from reaching the cold window surfaces. You can do so if you follow one of the tips listed below.
1. Don't Cover Your Windows With Curtains Or Blinds
Windows that get entirely covered with either curtains or blinds are prone to experience more condensation. Therefore, our advice is to tie back your curtains and open your blinds. In this way, the airflow is encouraged, and it won't promote the appearance of condensation on your windows.
2. Widely Open Your Windows Every Day
Airing out your home each day for at least ten minutes can be an effective solution for preventing window condensation. Fresh air balances humidity inside your home, which impedes condensation from reoccurring.
3. Use A Dehumidifier
Of course, you can opt for using a dehumidifier. This is a fast solution for balancing humidity levels in your interior. You can opt for an automatic dehumidifier, which will activate as soon as moisture levels increase.
But What About Condensation Between Window Glass?
Still, if you wipe off your windows and condensation doesn't go away, it might be a sign you have a more severe problem. If water reaches between window panes, you most likely experience seal failure. That can happen due to numerous factors, including extreme weather conditions, aging windows panes, or improper usage of the opening system.
Keep in mind that a window with seal problems can impact the energy efficiency of your entire home. It is more than necessary to solve such issues, as you risk damaging your interior, too. Anyway, the most frequent solution for seal failure is glass unit replacement.
Our advice is to ask for the opinion of a specialist in window replacement. In this approach, you will be capable of sharing your concern about condensation, and he will give you proper recommendations in regards to how to proceed next. If your window is old, you will most likely have to replace it with a more energy-efficient solution, which will address the condensation issue, too.
---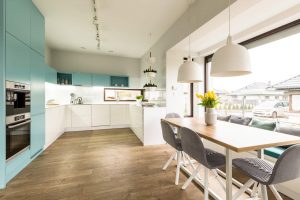 Choosing energy-efficient replacement windows solutions represents the best decision you will make for your home. No matter what type of windows you will install, their advantages make them a long-term investment. So, let's see up next why you should choose one of the energy-efficient windows available with us.
1. You Will Pay less on Energy Bills
The most obvious advantage that comes from windows replacement is the savings on energy costs. This happens because of the novel system used for energy-efficient windows solutions that keep the indoor environment safe from temperature fluctuations. Research shows that energy-efficient windows can save you up to 40% of your energy costs.
2. You Will Have an Ally for Noise Pollution
Another advantage of windows replacement is the noise-canceling properties. No matter if you live in a noisy neighborhood or you have a loud neighbor next door, such windows can prevent the noise from entering your home. Energy-efficient windows come with either double or triple-pane glass, which insulates perfectly the outside sound waves.
3. You Will Insulate Your Home Properly
Energy-efficient windows are popular because of their insulation characteristics. The double or triple-pane glass protects the house and prevents heat from leaking outside. Also, such windows can prevent condensation, while shielding the panes against corrosion or another type of damage.
4. You Will Increase Your Home's Market Value
Did you know that new homeowners focus mostly on energy-efficient solutions for the interior? Well, research reveals that up to 90% of new buyers want green improvements for their new property. Thus, installing energy-efficient windows can add value to your property, which can be quite helpful if you decide to sell.
5. You Will Get Less Damage From Sun Exposure
UV rays that pass through a window are prone to get magnified, which can lead to extensive damage to your rugs, sofa, curtains, and many more. You can prevent such issues if you install energy-efficient windows. These are created to deflect the sun's rays, which means you can even leave the shades open without damaging the interior.
So, this being said, you have access to the top five benefits of energy-efficient windows. But keep in mind that accessing such benefits can be done only with the aid of a professional. It is invariably best to opt for an expert in energy-efficient windows replacement, as if the installation is incorrect, you can experience all sorts of inconveniences including heat loss.
Choosing energy-efficient solutions for home has become a necessity nowadays. With such solutions, you will boost your home's comfort while you will keep its market value up and profitable.
---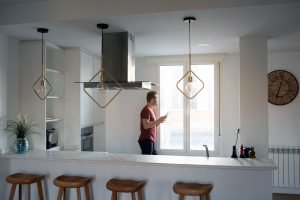 When it comes to replacement windows with energy-efficient solutions, the type of window you opt for must match your lifestyle. You will have to take into account features like glass width or height, along with the best operating system.
The most common windows are awning and casement ones. And if you don't know which one is the best solution for you, read up next to discover the advantages and disadvantages of both awning and casement windows.
What Awning Windows?
Awning windows are the ones that can be pushed open from the bottom. They fit nicely amongst stationary windows, as they permit proper ventilation and a beautiful view. Experts say such windows are recommended for smaller and broader locations, such as the kitchen.
Besides being versatile, awning windows come with a set of advantages, including:
Extended functionality & ease in including them in almost any type of interior design
Outstanding air ventilation, which prevents mold from occurring, along with several other interior-related issues
Ease in operating them, as awning windows come with a handle positioned at their base
Perfect for an opening during rain, as the water can't leak inside the house

Of course, some drawbacks come from using awning windows. First of all, you will need to have a clear space on the outside of the window. Otherwise, you won't be able to operate it. Also, it is quite challenging to perform maintenance on such windows if installed above the first story.
When to Use Awning Windows?
Awning windows are the best solution for bettering natural ventilation in kitchens and bathrooms. In bathrooms, such windows can be positioned higher on the walls, which means they are great for preserving privacy. In kitchens, awning windows are usually installed above kitchens, as they match the interior design perfectly while allowing proper ventilation.
What are Casement Windows?
Casement windows resemble quite well the design of awning windows but differ because they are hinged on the sides and not on the top. These windows are recommended for spaces that require taller windows or need unobstructed access in case of maintenance.
Casement windows are versatile and can be used even in the smallest places. Besides, they offer several advantages, such as:
Unobstructed view of outside premises, primarily if tall casement windows are used
One of the best energy-efficient solutions, as they feature a tight seal
Outstanding ventilation capability, as opening only four inches of a casement window can bring inside more air than a fully open double-hung window
Ease of maintenance because they can rotate fully
When to Use Casement Windows?
Casement windows are more energy-efficient, which is why they represent the best solution for all living spaces inside your home. In living rooms, they usually come with a broader and taller design to permit natural light to enter. In bedrooms, casement windows are smaller, to offer both privacy and proper ventilation when needed.
---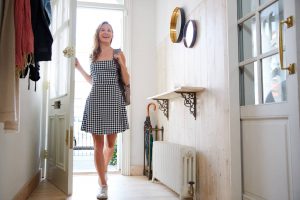 Purchasing a replacement door can give your home a new perspective. Aside from the aesthetics, it will also put an increased strength level on your security and reduce your overall energy bills. There are tons of front doors out there. What then are the things that should help you narrow down your search and make the best selection?
Here are the 5 tips for buying a replacement front door:
1. Style
You want to choose a replacement front door that resonates with your style, person and that harmonizes with the design of the home. This has to do with color, design, patterns and other aesthetic considerations. Explore as many styles as possible. Traditional doors tend to blend well with traditional doors. A home with a modern structure will be better complemented with a modern door. The style also includes handedness. If your door wasn't easy to open earlier due to obstructions, change the handedness.
2. Consider Natural Light
Depending on your choice, you may need more illumination in your home. The front door is one of those sure ways of bringing a little sunray into your home. You will need to purchase doors with light ushering features. Look out for doors particularly with inset windows. The fact that your window is made of glass may want to tamper with your security. The way around this is getting a door that the doorknob is below the window. That way, it will make it more difficult for an intruder to break in from outside.
3. Warranty
Make sure to purchase a front door with desirable sales terms. Make sure it covers the things it ought to cover and know what it covers and what it leaves out. That way, you know the things that can make you ineligible in case there's a need for a claim eventually. Check out new trends in the door industry and what you particularly should be looking out for.
4. Quality of the Material
This is one of the most important considerations in getting a replacement front door. Some doors are more resistant than others and hold more promises of longevity. Wood, steel, fiberglass, aluminum, vinyl all have their advantages and downsides. Woods are durable and flexible as they can be easily made into different shapes or sizes. Wood doors require regular maintenance. Fiberglass doors resist scratches and dents better than steel. Steel doors are energy-efficient, secure and durable. It's left for you to decide which suits you better.
5. Dimension
Replacing your front door means there was a door existing before. Measure the length, width, and depth with a good tape measure. The replacement you will be getting should match the measurements of the old door. Even if you want a bigger renovation, the accurate measurements will give you an idea of what you want and other things you need to do.
---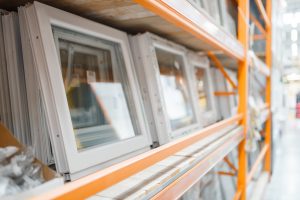 Understanding the various factors that make up the cost of your replacement window is crucial. It enables you to assess the cost and determine whether it's worth it or not. It is important that we are fully aware of the value of what we are about to pay for.
Here is a list of factors that impact the cost of replacement windows:
1. Window Quality
The major reason for the price variation between windows is quality. Windows are made with different materials and each has its different mode of production, installation method, and utility which reflects in their overall cost of replacement.
2. Window Installation
There is a full-frame window installation and pocket or retro-fit installation method. The full-frame window installation is recommended as "best installation practice" as everything is removed down the rough stud opening. A retro-fit installation leaves the old window frame intact and there-fore the possibility arises that the insulation will be inadequate compared to a full frame out window. The full frame installation method is there-fore more elaborate, laborious and slower. It also requires additional materials and touch up work after the main installation. All of these combine to make up a greater cost of fixing the window altogether. Pocket or retro-fit installations are less elaborate and requires working within the frame of your old window. It is faster, less laborious, affordable and easier to maintain.
3. Energy Efficiency Rating
Energy efficiency is a factor that increases the cost of windows. This is because energy-efficient windows require special materials and some other additions like double glazing and triple glazing. They are sometimes filled with gas to increase insulation. Some of these gases are Krypton or Argon gas. Though these features may be costly at first, in the long run, you will save more money through their energy efficiency.
4. Window Design
As it is important to find a window that matches your aesthetic cravings, the cost is also a factor to keep in mind. The more elaborate the design in most cases, the more the cost. It is essential to try to strike a balance between cost, design, and utility. In calculating the cost, you should think long term. Some designs seem cost-effective at the instance but eventually, they are not. For a greater ROI, invest in energy-efficient windows with durability and suitable physical appeal.
5. Window Frame
Vinyl, wood, fiberglass and aluminum are the most commonly used in window manufacturing. Window frames such as ones installed with aluminum, wood, fiberglass or composite typically are less energy efficient than Vinyl windows, although Vinyl and wood are very close in heat loss BTU per hour, but vinyl windows will last much longer than a typical wood window because it cannot rot due to lack of maintenance. An aluminum window frame has a huge BTU loss per hour compared to a typical vinyl window, but aluminum windows are used very commonly in high rise building to meet fire codes.
These 5 factors will help you understand the pricing process and influence your purchase decision by helping you determine whether an amount is worth it or not as the cost of your window replacement.
---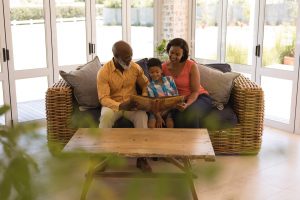 Most homeowners dream of maximizing their outdoor space but are restrained by the weather. Are you looking for ways to enjoy your porch or outdoor space? Do you want to overcome all hindrances to your outdoor experience? Do not worry unnecessarily; a porch enclosure is what you should add to your porch or patio.
What Is a Porch Enclosure?
A porch enclosure is designed for protecting the porch or patio from the elements and other factors that prevent people from enjoying their outdoors (the porch or patio). Without the porch enclosure, the weather will undoubtedly interfere with how you enjoy your porch.
If you just bought a new home or you are planning to upgrade your home, including a porch enclosure in your plan in addition to replacement windows. Just like replacement windows, porch enclosure offers several benefits that impact your satisfaction, the curb appeal of your home, and the value of your home.
Benefits of Installing a Porch Enclosure
Installing a porch enclosure provide several unavailable benefits to homeowners irrespective of the weather conditions in your region or the level of security in your neighbourhood. Here are the benefits that porch enclosures offer:
1. Insulation 
Installing a porch enclosure increases the space between the home and the outdoor weather. As a result, the enclosure provides insulation for the house from the elements, especially extreme heat or cold, and rain. This helps to reduce energy costs.
2. Protection from Pests
There are sneaky little intruders all around; one of the ways to deal with them is to install a porch enclosure.
3. Protection from Dirt and Dust 
A porch enclosure keeps your home interior free from dirt and dust coming with outdoor shoes. You can drop such shoes and other items in the enclosure before entering your house.
4. Aesthetics Value 
Installing a porch enclosure enhances the curb appeal of your home. A porch enclosure adds elegance and charm to the house. It will undoubtedly complement the style of the home and boost its aesthetic value.
5. Extra Space 
You can have extra usable space in your home by installing a porch enclosure. A porch enclosure gives you the chance of creating a pleasant and comfortable area. You get the feeling of being in nature, while still protected from disturbances such as dust, noise, flies, etc.
6. Improved Safety 
A porch enclosure provides a home with extra safety. Burglars are usually discouraged from breaking into a house with a porch enclosure; they think twice. Strangers and visitors also cannot enter your home straight away without your knowledge or permission.
---