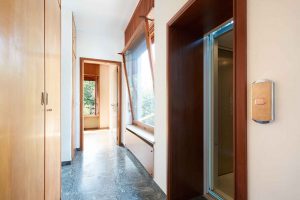 Winter comes with beautiful scenery and cool weather, but it can pose a big risk to your home and fixtures if appropriate measures are not taken. As a part of your winter preparation, getting replacement windows should be a priority. Your windows are some of the most exposed parts of your home and they play an important role in protecting you against the harsh winter temperatures. One of the best ways to ensure your home is winter-ready by replacing your older windows with new replacement windows. 
Here are five reasons why you should replace your windows before winter arrives. 
1. Better comfort
Old windows tend to be less effective in protecting against the harsh temperatures of winter. With new replacement windows, you have better insulation capacity and they are better equipped to withstand the cold weather conditions. This way, your home is better able to maintain its internal temperature without having to heavily rely on your heating system, ultimately increasing your comfort as there is less fluctuation in temperature.  
2. Reduced heating costs
With the insulation efficiency of replacement windows, you get to save on the energy used to heat your home. New windows have better features and stronger materials to prevent cold air from coming in and warm air from escaping. This keeps your home's temperature at a steadier rate, reducing the need for your HVAC system from continuously running to warm up your home. In the end, with new replacement windows, you are able to reduce your utility bills and the overall cost of heating your home during the colder winter months.
3. Prevent wear and tear
With older windows, is it not uncommon to need to aggressively use your heating systems during winter to ensure your home is maintaining a comfortable internal temperature? However, this aggressive usage can lead to premature wear on your HVAC system., By changing your windows before winter is in full effect, you can prevent damage caused by wear and tear to your heating system.
 4. End of season deals  
Winter isn't exactly the peak period for the sale of windows, which makes it perfect for you to get a bargain on your replacements. There are several discounts and deals available on top-line windows and frames so you can get premium quality. By installing the new windows just before winter arrives you'll get the best value at discounted prices. 
 5. Contractor availability  
Additionally, contractors who install replacement windows are usually more available during winter. You may have to deal with the cold for a day, while the installation is going on but you won't have to stress when booking the contractor. You can also get an off-season discount on charges for installation. 
To avoid the potential damage and unforeseen expenses associated with older windows, it is best to have replacement windows installed before winter arrives. PM Windows & Doors has been providing industry-leading replacement windows to the Kitchener, Waterloo, Guelph areas since 1984. Give us a call today at 1-800-479-4499 to schedule your no-obligation consultation today!
---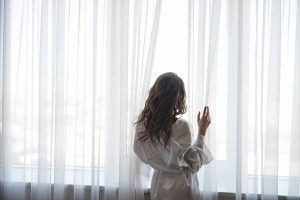 Windows are an important aspect of any home, not only do they provide a reprieve from the elements they also add to a home's aesthetic appeal and provide security for the occupants and belongings inside the home. However, like most aspects of a home, your windows can begin to wear and breakdown providing reduced protection from the elements, detracting from your home's beauty, and even potentially become a weakness in your home's security. Regular maintenance and small repairs can help prolong the lifespan of your windows, but as time passes you may need to consider replacing your older windows.
Below we have highlighted 5 signs that it may be time to replace your windows:
1. There's a draft, even with a closed window
When closed, your windows should form a tight seal preventing any air from passing through. If you can feel a slight draft coming from around your windows or hear a faint whistling sound coming from your windows when closed chances are your windows are not sealing properly anymore or that space has formed between your frame and wall. A drafty window can be a cause of tension because it will not only cause your HVAC system to work harder to maintain optimal internal room temperature, it can also lead to potential water damage. If air can find its way through, small drops of water will be able to as well. 
2. Increased energy costs
If you see an unexpected spike in your energy bills, do not just ignore it. When your windows are not working optimally, they allow for air to transfer between from inside your home out, and from outside in. This forces your furnace to work overtime to keep your home warm in the winter and your air conditioning system is do the same to cool your home in the summer. Inevitably this will result in a noticeable jump in your energy bills. 
3. Poor operation
If you find that your windows are not opening and closing smoothly as they once did, or perhaps at all. It should be taken as a sign to look into replacement windows. Over time your window frames may bend or bow making it harder for your windows to open or close properly. 
4. Increased presence of external noise
 Windows are not expected to be totally soundproof, but when installed properly they will help reduce a great amount of outside noise. If you begin to notice that there is a significant amount of external noise now noticeable in your home, it could mean that your windows are no longer sealing properly and therefore no longer keeping the outside noise at bay.   
5. Decaying frames 
If you have wooden windows and notice that the frames are beginning to break apart and are withering away, unfortunately, a fresh coat of paint will not rectify the issue. Replacement windows will not only help increase your home's security but will also help boost your home's curb appeal.
---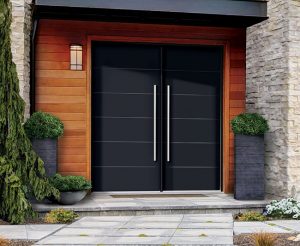 There is a growing demand for doors allowing disabled access due to our population aging and people living longer. There is also a demand for larger doors in entryways, as we as easy to use lever handle hardware. The extent of accessible business is huge compared to 20 years ago. And thanks to the introduction of AODA, it has stayed at a steady level.
Want to learn more? Click here to read more about the article!
---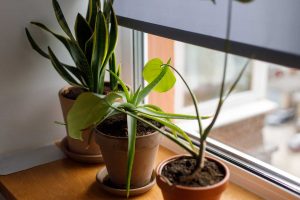 When shopping around for replacement windows, you will have the option to choose windows that cover a wide variety of materials, styles, designs, and energy efficiency. You should take the time to choose the right windows for your needs. However, prior to making your final decision, it is important to utilize the time with the sales consultant from the windows replacement company to fully understand their process and products. Having all your questions answered and any concerns addressed will help you make your decision confidently and get the project started smoothly.
To help you out, we have put together a list of five key questions you should ask your sales consultant, prior to signing the window replacement agreement.
1. Ask For a Full Explanation of The Window's Operation
It is important to know that the replacement windows you are buying operate and function in a way that is suitable for your home. The company representative should be able to provide you with detailed information about the replacement windows, covering ventilation or climate control, safety, security, and cleaning. Any energy-efficient features of the replacement windows should also be explained. 
2. Inquire About Window Finishes
No matter what type of windows you choose to go with, you should request details about the interior and exterior finishes of windows. It is essential to consider how the new windows will complement the existing aesthetics of your home. Choosing the right finishes will increase your curb appeal as well as add to your interior design. 
3. Ask About Any Additional Fees
Hidden fees are a surprise that no one gets excited over. Prior to signing your agreement, clarify that the price on the quote is the all-in price and includes all material, installation, cleanup, and garbage removal. You don't want to project to be completed only to find out that you are responsible for disposing of your old windows, or cleaning up any mess left behind. 
4. Understand the Warranties
Have the consultant review both the warranty on the windows and the installation. For the most part, the windows themselves come with a manufacturer's warranty, but this warranty does not cover issues with the installation. It is important to know the types of warranties and support you will have after the installation. You should also ask for their warranty policy in writing.
5. Ask What You Can Do in Preparation for Windows Installation
There will be some small steps you can take to help make the installation process successful. Ask the product consultant about how you can plan for the installation in your home. There may be some things you will be able to take care of prior to their arrival, such as moving any breakable items out of the way or even removing window coverings. 
Peace of mind is very important when hiring a professional to complete any home renovation project. Do not leave any questions unasked. Get as many details as you need about the replacement windows, materials, costs, and installation so that you can make an informed decision. If the responses given are not clear or you still have doubts, ask for clarity. If this still doesn't instill confidence, look for a contractor that will live up to your expectations. 
---
Windows are an integral feature of any building, no matter if it is for residential or commercial use. The fact of the matter is, that it is almost impossible to find a home or commercial building that does not have any windows. So, when your windows get to the point where they are not functioning properly, or are not providing the comfort and safety they once did, it is important to replace your windows with ones that will meet all of your expectations and needs.
Below we feature the most common materials that the frames of your new replacement windows can be made of:
1. Vinyl Window Frames
The first type of window frame that will be highlighted is arguably the most popular frame material for windows today. Vinyl window frames are made of PVC or polyvinyl chloride. These frames are known for looking good, being great insulators, and requiring very little maintenance over the years. What makes them so popular however, is that you get a good durable material at an affordable price point.
2. Aluminum Window Frames
Aluminum frames were the most popular material of choice for some time prior to vinyl taking that moniker. Aluminum frames are regarded as being rugged, long-lasting and are low maintenance. There is no need to ever paint aluminum frames as they do not fade easily in sunlight. Also, aluminum doesn't rot or suffer from the common wear problems that can affect other window frame materials. The main downfall for aluminum frames is that when compared to other frame options, they are lacking in terms of efficiency as aluminum allows higher levels of heat transfer and they can also be more expensive than other materials.
3. Wooden Window Frames
Wood window frames provide a classic look that adds appeal to your home. These frames are also quite durable and have a long potential life span. Because wood can be cut to meet any size requirement, they can be highly customized in terms of size and design. These frames can be made of different types of hardwood, that will also influence the price as some woods are more expensive than others. Where wood frames fall short versus other materials is that they require more attention and maintenance. A fresh coat of paint will be needed every few years to keep these frames looking fresh, and you may need to chip away old paint or sand down the frames before you can do this. Wood is also susceptible to rot and weathering, so if there is pooling water or you are in a moisture heavy environment, your wood frames can deteriorate faster.
4. Fiberglass Window Frames
Fiberglass window frames are extremely durable as they will not rot or warp due to moisture. They also have great thermal resistance blocking potential heat transfer and offering great insulating potential. The downside of fiberglass frames is the cost, even though they are less expensive than the higher-grade wood frames, they are still quite costly.
Above we covered four of the most popular window frame materials. There are additional options such as composite and wood clad which are made of a mixture of materials, however neither of these options are very popular for our northern climate.
When choosing the right window frames for your window replacement, look for the material that can meet the design and function of the window you are looking for, as well as meets efficiency levels and your budget.
---
Searching for a replacement window and stuck on choosing between double hung and
casement windows? Are you looking to understand the differences between double hung and casement windows? We have the explanation below that will help you to make an informed decision on what style windows are best for your needs.
Here are the differences between double hung and casement windows:
1. Type of Opening
Double hung windows are comprised of at least two sliding sashes (glass inserts), sliding the sash either left or right will easily open the window. Casement windows are hinged, and use a cranking mechanism to open the window outward. The double hung windows are more of a classic window design, and the go to choice, if there is limited space on the outside of your window. As they do not encroach on the outside space.
2. Outdoor Viewing
Double hung windows do not have grids between the glass, allowing them to provide a clear,
unobstructed view of the outdoors. However, the check rail in its center can obscure your view
slightly. Casement windows do not have a check rail and can be built without a grid in between the glass, allowing for a completely unobstructed outdoor view. Perfect for that picture-frame look.
3. Seal
Windows and doors usually experience variances in temperature more than other parts of your home. As a result, they can affect your energy bills due to heat transfer or air leaks. Due to the overall design of casement windows, it allows for a tight seal once locked, which can prevent heat loss and air transfer. Double hung windows slide along a channel, and even though there is weather stripping to prevent airflow, over time you may experience a draft. When choosing replacement windows, keeping in mind the energy efficiency rating is an important factor to consider.
4. Ventilation
Double hung windows allow for airflow to pass through easily and provide a nice breeze into your home by sliding opening the sashes. Casement windows offer good ventilation as well when cranked completely open, however, the outward opening window may interfere with the flow of air slightly. Both window types are a good option for allowing fresh air into your home, as they provide a large opening for air to pass through.
5. Cleaning
Both double hung windows and casement windows are fairly easy to clean when approaching from the exterior of your home. However, if you are looking to avoid getting the ladder out, double hung windows have an advantage, as you can remove the sashes from the comfort of the interior of your home to clean them.
Both new casement windows and new double hung windows will provide your home with better efficiency than your old windows, and they will both influence the overall aesthetics of your home. They will both provide you great views and fresh air. Choosing the right type of replacement windows for your home, comes down to your individual style, needs and expectations.
---
If you are looking into replacement windows for your home, it is important to be well versed in some of the key terminology. Glazing a window, is a term that many people believe is something that is done to a window or that it is some sort of coating applied to a window. Perhaps this is the case because they draw a correlation with other popular uses of the word glazing. For example, glazing a cake or a donut refers to covering the baked good with some form of liquified sugar.
When it comes to windows, glazing actually refers to installing glass or the window pane into the window frame itself. The term glazing comes from an old English expression meaning glass, you will sometimes hear a window with two panes of glass described as a double paned window or double glazed window.
A major benefit of having multiple layers of glazing, is the improved insulating factor of the window itself. A double glazed window has a spacer placed in between the two pieces of glass, this space between the glass allows for the temperature of the internal pane to remain closer to room temperature, reducing heat transfer. To further increase the insulating properties of a multi-glazed window, the space between the glass is sometimes filled with argon gas. This inert gas is denser than the atmosphere, making it more efficient than just air.
When it comes to energy efficiency, double glazed windows are the most popular, but triple glazed and even quadruple glazed windows are available options. The more glazing present, the more energy efficient the window will be. But, with the increased energy efficiency, also comes increased costs of the window itself. Making triple and quadruple glazed windows less popular, even though there is added efficiency.
Referring back to the misconception of glazing a window having to do with a coating applied to the window, there are in fact coatings that can be applied to glazing. A low emissivity or low-e coating drastically helps reduce heat transfer through the window. The coating works by reflecting heat back to its source. In the summer, a low-e coating will help block the heat from the sun from entering your home and in the winter, the coating will help keep the heat in your home by preventing it from escaping through your window.
A low-e coating, argon filled, double glazed window is a popular choice as a replacement window, as it has great energy saving qualities, while providing additional noise dampening (another benefit of having a multi-glazed window), and provides the increased security that comes with any new window installation.
If you are in the Kitchener or Guelph areas and are considering replacing your windows, give PM Windows & Doors a call at 1-800-479-4499 to book your free in-home estimate. One of our industry leading consultants will introduce you to our lineup of quality products, and assist you in selecting the perfect windows for your home.
---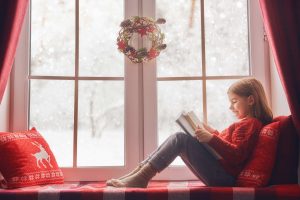 It is estimated that roughly 25 percent of the heat loss in your home is through your windows. Installing energy efficient windows will reduce the amount of heat transferred by your windows, which subsequently will reduce your energy consumption and the cost associated with heating and cooling your home. Not all energy efficient windows are constructed the same, there are several factors that lead to energy efficient windows keeping heat in or out of your home.
1. Installation
No matter how your windows are constructed, if they are not installed properly you will have issues. These issues can be with the operation, potential leaks and water damage, or drafts and heat loss, or any combination of these. When adequate insulation is not placed between the frame of your replacement windows and your wall, air can find its way into that crevasse from either inside or outside leading to increased energy consumption. Lack of or incomplete caulking will also result in heat loss and increased energy consumption and costs.
2. Frames
The frames of your windows can be made from a variety of materials including vinyl, wood and aluminium. Vinyl is arguably the most popular choice for today's windows, as they are low maintenance and offer great energy efficiency. However, just because two windows both have vinyl frames, it doesn't mean they have the same energy efficiency. Thicker vinyl walls, insulated frames, and multiple air chambers in the frames all add to the frame's efficiency.
3. Glass Panes
Your glass window panes do not do a great job reducing heat transfer on their own. Single pane windows used in older homes allow for hot and cold air to escape and enter your home at a significantly higher rate than today's dual and triple paned glass windows. Having multiple panes of glass helps insulate your windows better due to the air pockets between each pane, as air is a poor conductor of heat. A triple paned window will insulate better than a double paned window as there is an additional pocket of air.
4. Low-E Glass
Low-emissivity or Low-E glass has a transparent coating that reflects heat by minimizing the amount of infrared light that can pass through your window, without limiting the amount of natural light that can enter. Choosing Low-E coated glass for your windows will help keep your indoor heated or cooled air inside your home, which will assist in maintaining your chosen internal temperature with less effort from your HVAC system.
5. Gas Filler
As mentioned previously, the air pockets between your window panes are great for reducing heat transfer, but when these pockets are filled with either argon or krypton gas and sealed tight, the efficiency of the window increases. These gasses are heavier than air, and conduct heat at even a lower rate than air, providing better insulation. Both Argon and Krypton gas are transparent, odorless, and safe, so if the seals on your windows ever give out, there is no need for concern.
---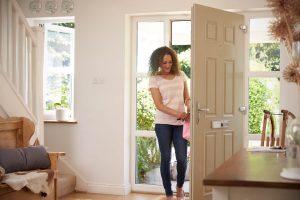 Your front door is the focal point for anyone that is walking up to or by your home, it plays a major part in your home's aesthetic appeal, but it is not just a hinged piece of art. Your front door is also the guardian of your home, needing to stand up to whatever mother nature throws its direction as well as would be intruders. But, it also needs to be easily manageable so any member of your family can enter and exit.
When shopping for replacement doors, remember your front entrance needs to be much more than just beautiful, yes overall aesthetics are important, but so is durability and functionality.
1. Aesthetics
There are dozens of options to choose from when looking for a door that matches your style. You can look for a single door, a double door, full glass inserts, partial glass, no glass, side-lite, top-lite and that is just a few. You can have ornate ironwork incorporated into your door and even have any choice of colour you can image. When choosing your entry door, you need to consider how it will fit in with the rest of your home's exterior design. Choosing a bold colour to accentuate your door is great, but choosing a modern, industrial style door when the rest of your home is rustic and quaint will throw off your home's styling. Before making your final selection, step back to the curb and envision your new door, does it compliment your home or does it create an imbalance?
2. Durability
Choosing the type of material your door is made of is an important step in the selection process. The material will influence the style options, maintenance requirements, price, and operation. Wood is the traditional choice, it is highly customizable as wood can be cut to fit any entry way. You can stain or paint wood any colour you see fit. Overtime, wood can bend, warp, and rot. Regular upkeep is required with a wood door. Insulated steel doors are one of the more popular choices as they are secure and reliable. Steel doors are more energy efficient than wood, reducing the amount of heat escaping or entering from the door. The downside is that steel doors can dent and may rust. Fiberglass doors give you the look of wood with the security and efficiency of steel. They will not rot or dent and maintenance is limited, however fiberglass is considered a premium material and are priced significantly higher than steel doors.
3. Functionality
Who and how are questions you will need to think about when it comes to your entrance doors function. A solid hardwood door may be difficult for a younger family member to open and close, a door that is constantly facing extreme weather such as rain, snow, wind and sunlight may need a more durable material such as steel. Your door's efficiency rating is also important as your new door should help you reduce your energy bills, the type of door will dictate by how much.
Choosing the right replacement door for your home should not be taken lightly. The right entrance door will make the first impression of your home count. PM Windows & Doors has a wide selection of entry doors that feature outstanding styling, security, thermal efficiency and comfort for long lasting beauty and easy maintenance. Call today 1-800-479-4499 for a free in-home estimate.
---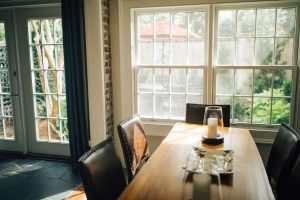 Making the decision to replace your windows is just the first of many decisions you will need to make prior to your new windows being installed. When deliberating which replacement windows are best for your home there are two main categories to keep in mind. Materials and style. Choosing windows that are durable and energy efficient doesn't mean that you need to forgo the functionality and design you were hoping for. With today's manufacturing capabilities you can check all the boxes when it comes to the right martial and the right style.
Here are a few things to keep in mind when selecting your replacement windows:
How would you like your windows to operate, should be one of the first questions you ask yourself. Just because you had a sliding window installed previously, doesn't mean you can't replace it with a casement window or a double-hung window now. To help you decide how you would like your windows to function, take a step back and focus on the room the windows are being installed in. Make sure you have room and access to the window for it to function properly.
What type of frame you want your windows to have is another important detail, as it could limit the type of window you can order. There are several options for frame, vinyl, wood, and aluminum are some of the more popular but there are also composite frames (made up of wood pieces and plastic) and fiberglass. Each frame has its pros and cons and can have varying cost levels. Vinyl frames are arguably the most popular choice, as they offer excellent energy efficiency, are durable and are a great value versus other materials.
The type of glass you choose your windows to be manufactured with has a big impact on the style and efficiency of your window. Options include double pane or triple pane glass, different thicknesses and types of glass, as well as gases that will fill the space between the panes that will help increase the window's efficiency. With all these options, it is easy to get a little overwhelmed when looking at glass type, a good place to start is with an energy star certified window. These windows have been tested to ensure they meet efficiency ratings based on the glasses resistance to heat loss and how much heat enters through the glass.
Now that you have the function, and material for your windows chosen, it's time to focus on style. Your windows have a big influence on your home's look and feel, both inside and out. So, choosing a colour of your windows to meet your style preference is always an exciting time of the project. Traditional colours are always a safe bet, especially if you are considering selling your home in the future, as a bold choice may not appeal to potential buyers. Keep in mind both the interior and exterior of your home when choosing colour.
Replacing the windows in your home has a lot of advantages, new windows can help reduce your energy consumption, they can give your home a fresh new look and feel, they can provide additional security, and they can help make the space in your home more enjoyable. However, even the best manufactured windows will function poorly if not installed correctly. PM Windows & Doors has been an industry leader since 1984, we use our own qualified, highly trained, certified in-house craftsmen and never outsource our projects. Give us a call today at 1-800-479-4499, and let us show you why we have a long list of customers that have recommended us to their friends and family.
---