Vinyl Siding Kitchener
Your new home could be the biggest investment you'll make.
That's why protecting it with vinyl siding and aluminum soffits and fascia is such a good choice. Our siding and accessories are part of the great family of quality products we have available. At PM Windows and Doors you're getting the quality, service and warranty that you can really count on. Whether your home is large or small, traditional or contemporary, you can choose the siding style that best suits the unique architectural features of your home and landscaping. Solid vinyl siding is available in your choice of beautiful popular colours. Finish your exterior with our aluminum soffit, fascia and eavestrough and your home will have the complete package of virtually maintenance-free protection and years of lasting beauty. You'll enjoy the new look of your home, worry-free, now and for years to come.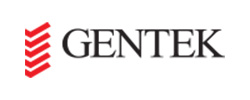 Vinyl Siding goes up in a few days and stays beautiful forever!
Solid Vinyl Siding
Vinyl Siding, can make your home more attractive than ever. It's beauty won't fade, peel, blister or chip. Guaranteed. We can help you create a distinctive new look for your home and save money on energy costs! You even have the option to add energy saving insulation between the original surface of your home and your new Vinyl Siding.
Give your home the traditional appearance of wood clapboard, adopt a colonial look or choose from beveled panels with an embossed woodgrain finish. PM has the shapes, the textures and the profiles. Even vertical wood-grain panels for accent on gables, porches and around entrances.
It's so affordable and so undemanding. About the only attention Vinyl Siding needs from you is an occasional hosing down to rinse away the season's grime and bring back its everlasting beauty.
---
Soffit, Fascia & Rainware – No More Painting!
Give your home a distinctive look by colour coordinating soffit, fascia and rainware. You won't ever have to replace them because they can't rust or rot away. And they make painting a thing of the past. They're the perfect, weather resistant covering for hard-to-reach overhangs and eaves. They even let your home "breathe" by providing proper ventilation.
Rainware
Rainware just lasts and lasts and lasts. It's precision engineered to carry rain from new homes or old with out rusting through or needing constant repairs. About all you ever have to do is clean out the leaves.