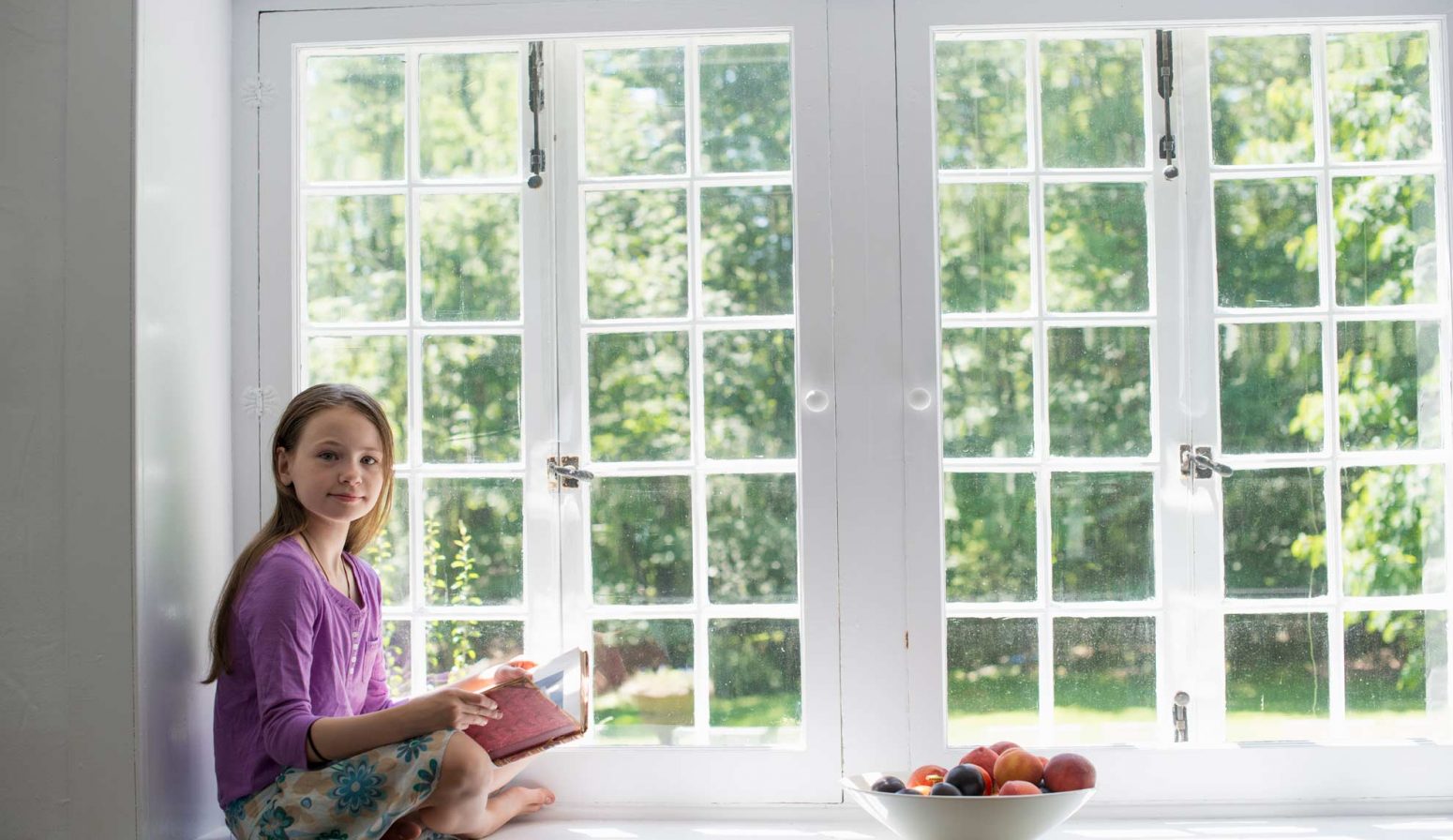 If you are looking into replacement windows for your home, it is important to be well versed in some of the key terminology. Glazing a window, is a term that many people believe is something that is done to a window or that it is some sort of coating applied to a window. Perhaps this is the case because they draw a correlation with other popular uses of the word glazing. For example, glazing a cake or a donut refers to covering the baked good with some form of liquified sugar.
When it comes to windows, glazing actually refers to installing glass or the window pane into the window frame itself. The term glazing comes from an old English expression meaning glass, you will sometimes hear a window with two panes of glass described as a double paned window or double glazed window.
A major benefit of having multiple layers of glazing, is the improved insulating factor of the window itself. A double glazed window has a spacer placed in between the two pieces of glass, this space between the glass allows for the temperature of the internal pane to remain closer to room temperature, reducing heat transfer. To further increase the insulating properties of a multi-glazed window, the space between the glass is sometimes filled with argon gas. This inert gas is denser than the atmosphere, making it more efficient than just air.
When it comes to energy efficiency, double glazed windows are the most popular, but triple glazed and even quadruple glazed windows are available options. The more glazing present, the more energy efficient the window will be. But, with the increased energy efficiency, also comes increased costs of the window itself. Making triple and quadruple glazed windows less popular, even though there is added efficiency.
Referring back to the misconception of glazing a window having to do with a coating applied to the window, there are in fact coatings that can be applied to glazing. A low emissivity or low-e coating drastically helps reduce heat transfer through the window. The coating works by reflecting heat back to its source. In the summer, a low-e coating will help block the heat from the sun from entering your home and in the winter, the coating will help keep the heat in your home by preventing it from escaping through your window.
A low-e coating, argon filled, double glazed window is a popular choice as a replacement window, as it has great energy saving qualities, while providing additional noise dampening (another benefit of having a multi-glazed window), and provides the increased security that comes with any new window installation.
If you are in the Kitchener or Guelph areas and are considering replacing your windows, give PM Windows & Doors a call at 1-800-479-4499 to book your free in-home estimate. One of our industry leading consultants will introduce you to our lineup of quality products, and assist you in selecting the perfect windows for your home.