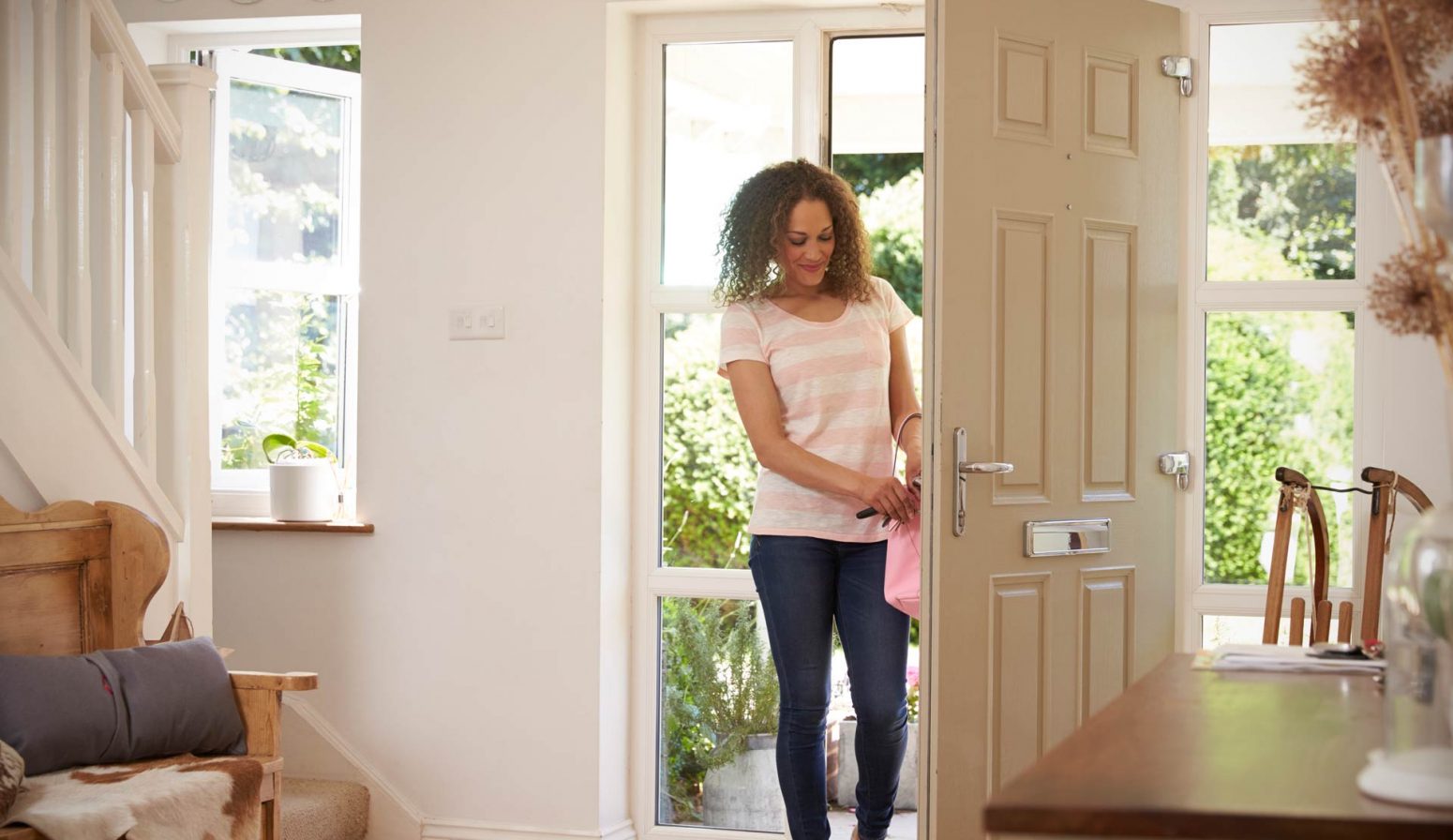 Your front door is the focal point for anyone that is walking up to or by your home, it plays a major part in your home's aesthetic appeal, but it is not just a hinged piece of art. Your front door is also the guardian of your home, needing to stand up to whatever mother nature throws its direction as well as would be intruders. But, it also needs to be easily manageable so any member of your family can enter and exit.
When shopping for replacement doors, remember your front entrance needs to be much more than just beautiful, yes overall aesthetics are important, but so is durability and functionality.
1. Aesthetics
There are dozens of options to choose from when looking for a door that matches your style. You can look for a single door, a double door, full glass inserts, partial glass, no glass, side-lite, top-lite and that is just a few. You can have ornate ironwork incorporated into your door and even have any choice of colour you can image. When choosing your entry door, you need to consider how it will fit in with the rest of your home's exterior design. Choosing a bold colour to accentuate your door is great, but choosing a modern, industrial style door when the rest of your home is rustic and quaint will throw off your home's styling. Before making your final selection, step back to the curb and envision your new door, does it compliment your home or does it create an imbalance?
2. Durability
Choosing the type of material your door is made of is an important step in the selection process. The material will influence the style options, maintenance requirements, price, and operation. Wood is the traditional choice, it is highly customizable as wood can be cut to fit any entry way. You can stain or paint wood any colour you see fit. Overtime, wood can bend, warp, and rot. Regular upkeep is required with a wood door. Insulated steel doors are one of the more popular choices as they are secure and reliable. Steel doors are more energy efficient than wood, reducing the amount of heat escaping or entering from the door. The downside is that steel doors can dent and may rust. Fiberglass doors give you the look of wood with the security and efficiency of steel. They will not rot or dent and maintenance is limited, however fiberglass is considered a premium material and are priced significantly higher than steel doors.
3. Functionality
Who and how are questions you will need to think about when it comes to your entrance doors function. A solid hardwood door may be difficult for a younger family member to open and close, a door that is constantly facing extreme weather such as rain, snow, wind and sunlight may need a more durable material such as steel. Your door's efficiency rating is also important as your new door should help you reduce your energy bills, the type of door will dictate by how much.
Choosing the right replacement door for your home should not be taken lightly. The right entrance door will make the first impression of your home count. PM Windows & Doors has a wide selection of entry doors that feature outstanding styling, security, thermal efficiency and comfort for long lasting beauty and easy maintenance. Call today 1-800-479-4499 for a free in-home estimate.