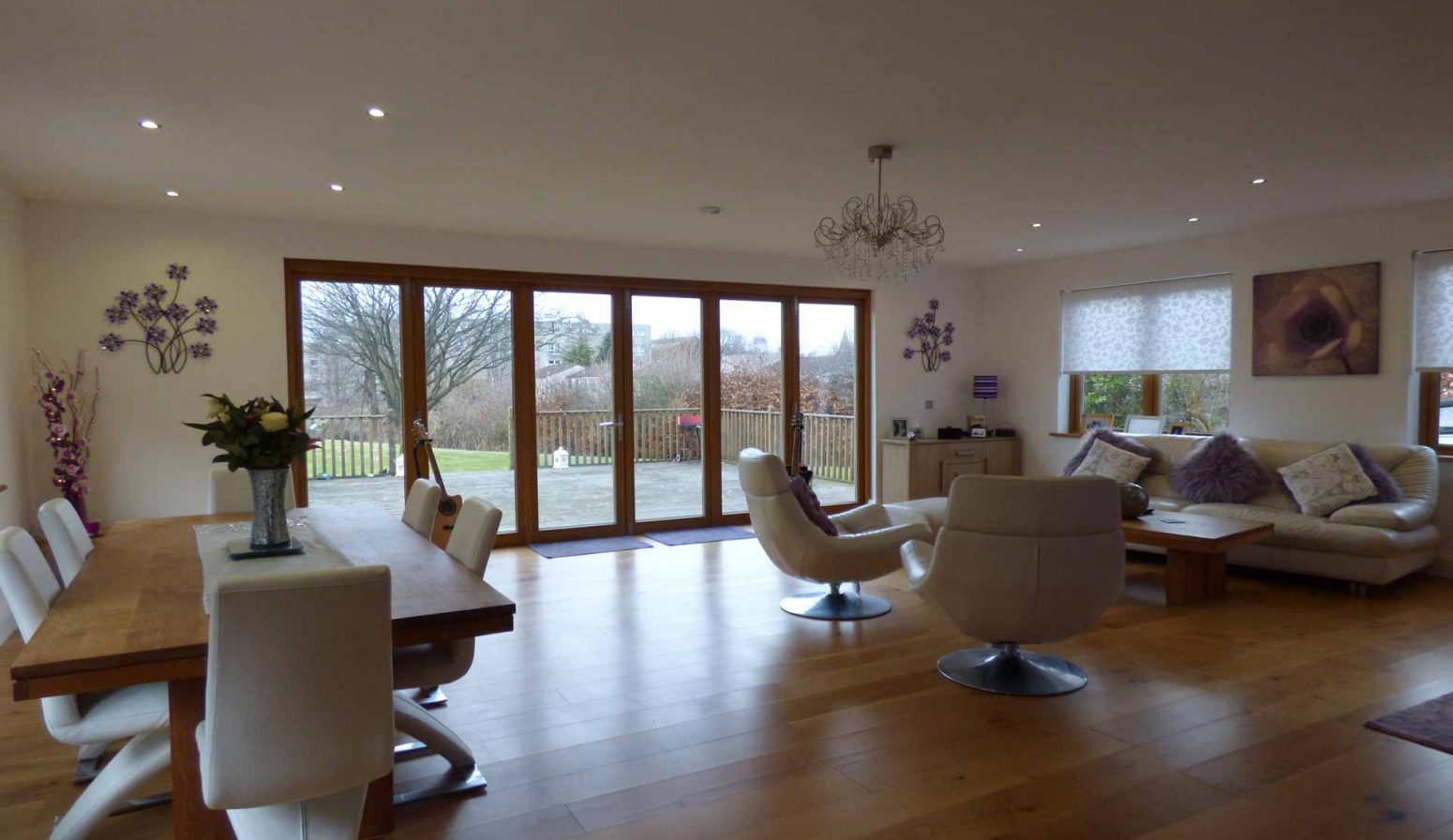 If you're like most homeowners, you want your house to look its best inside and out. By selecting the right patio door for your home, you can show off your personal style while incorporating function and practicality. With our available custom options, creating the perfect look is easier than ever before.
Consider Types of Patio Doors
PM Windows & Doors offers two- and three-lite patio doors, each lite representing a panel of glass. While other sliding glass doors on the market are only available in stock sizes, each of our doors is custom-made to fit the exact dimensions of the door opening up to 8 ft. in height.
Our professional installers fit the doors to the opening, delivering unbeatable quality and attention to detail. The high-end,  vinyl patio doors we install offer years of flawless operation.
Not only are our sliding glass doors durable, but they also have a double-point locking system to keep your home secure.
OR …We also offer hinged Garden doors for your enjoyment. This is the perfect patio door replacement!  A garden door gives you less air infiltration and added security along with a sliding bug screen. A garden door has all the features of a patio door with the ability to add a deadbolt and decorative or brass glass. A garden door can only enhance the beauty of your rear deck or garden.
Tips
Tip 1: Since swinging Garden doors need room to open, consider factors such as furniture and wall placement before determining which opening method works best for space. If space is tight, consider using a stationary panel with a single swinging door or sliding doors that fit well in any sized space.
Tip 2: Choose a design that has a wide doorway to provide greater access and a stronger connection to your outdoor living space.
Tip 3: Since glass is a major component of patio doors, you'll want to select the right type with the most benefits and efficiency. Low-E glass helps lower energy bills all year and protects against UV fading. decorative tempered glass offers privacy and added style, while still letting in natural light. Look for options like internal blinds and grills to control the light and views.
Patio doors are becoming taller and wider, spanning the length and height of whole walls so your outdoor living space feels like a natural extension of your home. When it comes to patio doors, there are many new options for homeowners to choose from, like low-maintenance fiberglass that mimics the look of wood, architectural inspired-styles, decorative glass, custom colors and designs, and energy efficient systems. Look for ENERGY STAR® rated patio doors.
About PM Windows
PM Windows and Doors Kitchener Waterloo is your top choice for replacement windows and replacement doors.